The Role of the Expanded Functions Dental Assistant (AGD #550)
ADAA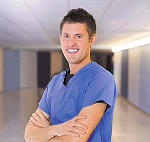 Wednesday, Sept. 23, 2020
6:00 p.m. CDT
This live webinar is APPROVED FOR ONE (1) CE CREDIT and is designed for the dental professional to familiarize them with the duties and responsibilities associated with an expanded functions dental assistant and how they may provide added benefits to the dental practice.
Guest Speaker: Tyler Winter, CDA, LDA, RDA, FADAA
Lead Oral Health Assistant at Loyola Medicine, Chicago, IL READ MORE
How much do you REALLY know about fluoride?
Today's RDH
It's time to test your fluoride knowledge. Fluoride is a naturally occurring mineral compound. Fluoride exists naturally in virtually all bodies of water on Earth. For children six years or younger, which in-office fluoride treatment type is recommended? READ MORE
Face shields and masks with valves aren't effective in stopping COVID-19
Dentistry Today
As many people use clear plastic face shields and masks with exhalation valves instead of cloth or surgical masks because they're more comfortable, researchers at Florida Atlantic University warn that they may not be as effective in stopping the spread of the COVID-19 coronavirus. Face shields blocked the initial forward motion of simulated jets of a cough or sneeze in their study, the researchers said. However, the expelled droplets can move around the visor with relative ease and spread out over a large area depending on light ambient disturbances. READ MORE
The power of your dental patients' compliments
DentistryIQ
A compliment can be a powerful thing. As a dentist, you probably receive compliments all the time. Patients tell you how wonderful your office is, how the treatment was less painful than they expected, or how much they like your staff and appreciate you as their doctor. While it's great to hear these things, if they reach your ears only, they lose their power and turn into missed opportunities. READ MORE
The use of respirators in the dental office requires OSHA compliance
RDH
As many dental practices across the United States are returning to providing care for patients, they are implementing the use of N95 masks or respirators for employee protection. While the use of N95s is recommended by the CDC and OSHA when treating a patient who is positive or suspected to be positive for COVID-19, practitioners are instituting the use of N95s for the entire workday due to the potential of exposure through aerosols in the dental office. READ MORE
How to build an intentional, resilient work culture
Off the Cusp
If someone asks one of your team members, "What kind of day are you going to have today?" what do you think the answer will be? In one practice, it might be, "We'll see." In another, the answer is almost always, "We're going to have a great day." Why the difference? In a nutshell: default vs deliberate work cultures. In the first response, team members are unsure about how each day will go because their practice culture defaults to the mood of the dentist. READ MORE
ADA urges dental benefits industry to mitigate administrative inefficiencies
ADA
The ADA sent a letter to dental benefit administrators recently saying that administrative burdens and inefficiencies imposed on dental offices by third-party payers are unnecessarily increasing frustration for both patients and dentists, necessitating a need for change. With the COVID-19 pandemic raising the cost of business for dental practices, the ADA wanted to bring up an "extremely urgent issue regarding eligibility and benefits verification," according to ADA President Chad P. Gehani and ADA Executive Director Kathleen T. O'Loughlin. READ MORE
Engineering breakthrough can mitigate COVID-19 contamination in dental clinics
Medical Xpress
Dental practices have been shuttered since March after being cautioned by the American Dental Association and the Centers for Disease Control and Prevention to close their offices to all but emergencies. Recently, they provided a framework for reopening facilities, which calls for offices to carry extra personal protective equipment (PPE) like face masks, shields, eye protection, gowns and gloves, and to change them frequently. READ MORE
Study highlights benefits of in-house 3D printing for immediate dental implant placement
Dental Tribune
Owing to the growing popularity of point-of-care 3D printing and the subsequent creation of 3D-printing laboratories, a recent study aimed to compare the benefits of printing dental prostheses for fibula and implant reconstructions in-house with those of using traditional techniques that involve outsourcing to dental laboratories. The researchers found that in-house printing offers considerable benefits, such as reducing the waiting period before surgery, but that it requires an initial investment in 3D-printing equipment. READ MORE
SPONSORED CONTENT
Promoted by Safco Dental Supply
Low Prices. Quality Service. Everyday since 1945!
We have you covered!!
3M Mix and Match!
PPE Sale!
Tooth cleaner or prevention specialist?
PRODUCT SHOWCASE
SpiderTech Face Protection Strips
Manufactured in Toronto, Canada. The SpiderTech Face Protection strips are designed to provide a protective barrier between your skin and mask. The Face Protection strips are engineered for sensitive facial skin and are made of 100% cotton, latex-free SpiderTech tape with a gel-like adhesive. They are comfortable, easy to apply, and remove and allow you to wear a face mask without skin damage.






NEW Aerosol Protection Glasses
NEW Aerosol Protection Glasses provide a complete orbital seal around your eyes utilizing comfortable silicone eyecups that are easy to remove for disinfecting. Aerosol Protection Glasses are available with your prescription and your choice of two frame styles. Contact Designs for Vision 1.800.345.4009 Or https://www.designsforvision.com/CS/AeroGlasses.htm Read more

Easy & Powerful Hands-Free Evacuation

Mr. Thirsty One-Step is an innovative HVE device that dental professionals love. Simply insert it into the patient's mouth for powerful, aerosol-reducing evacuation, while you focus on other procedure tasks.
Try it today!